Are you searching for a gift for a new (or old) mom that you can wrap up and put under a tree? Is a week long beach vacation out of your price range? Search no further and get her a shiny new digital camera–one in her favorite color!
Moms Love Cameras
Every mom we've ever met LOVES taking pictures of their kid, whether the bundle of joy is her first or her fourth. After taking these photos, many moms love to SHARE them!
There are now on the market cameras that not only take great photos but include instant sharing to the user's cell phone for easy uploading to the social network of your choice. They also vary in price range so one of the following is sure to fit your budget.
1. Nikon D3200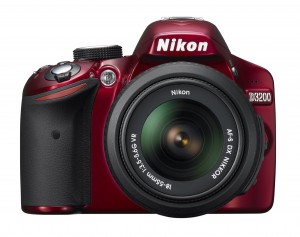 The Nikon D3200 is amazing in quality and has the ability to wirelessly send photos to your tablet or cell phone so they are instantly available to share! It is a higher end camera so the almost $600 price tag may be a bit steep, but it is well worth it and the lucky recipient will be forever grateful for the ability to capture endless images of her pride and joy! It comes in red or black.
2. Samsung WB150F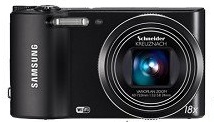 If your pocketbook isn't so fat, another great camera with the ability to share photos wirelessly is the Samsung WB150F Smart Wi-Fi Digital Camera. And for 159 dollars, Amazon will throw in an 8 GB Memory Card, a Card Reader, a Carrying Case, a Mini Tripod and a 3 piece Lens Cleaning Kit. A great deal for the mom who may not need all the fancy features of a DSLR but still wants high quality images and the ability to wirelessly send them to their phone or computer.
3. The Clap
For just $49 you can get the minuscule Clap Camera, sure to fit in her purse! It comes apart into two pieces to reveal a USB drive–making uploading images and video nearly effortless! If green isn't her color, you're in luck. The Clap comes in white, red, purple, pink, yellow, blue… you name it!